Personal Info
John Craven
John Craven was born in Leeds, West Yorkshire and started his journalistic career as a junior reporter on the Harrogate Advertiser.
He first hit our TV screens in his psychedelic shirts and jumpers presenting a children's talk show called Search, in which enthusiastic youngsters aired their views.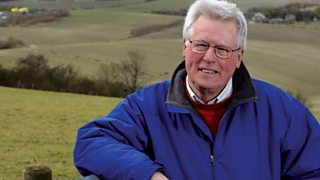 Then, in 1972, he made television history presenting the first BBC news programme specially made for children – John Craven's Newsround. John helped to shape the show. Wearing informal clothes and sitting in front of his desk, he explained the news clearly and simply enough for a 9-year-old to understand.
John's easy, straight-talking style led to him becoming part of the team presenting Multi-Coloured Swap Shop in the mid-1970s, along with Noel Edmonds, Keith Chegwin and Maggie Philbin; and later, to Saturday Superstore with Mike Read.
In 1989, just days after announcing his departure from Newsround, John made the move away from children's TV and began to present Countryfile, tackling rural and farming stories from Foot and Mouth disease to the ban on fox-hunting. Still investigating controversial issues affecting our countryside after 40 years in television, John has been awarded an OBE for services to rural and children's broadcasting.